NRVHBA Best New Home Award Goes to Shelter Alternatives
February 19, 2019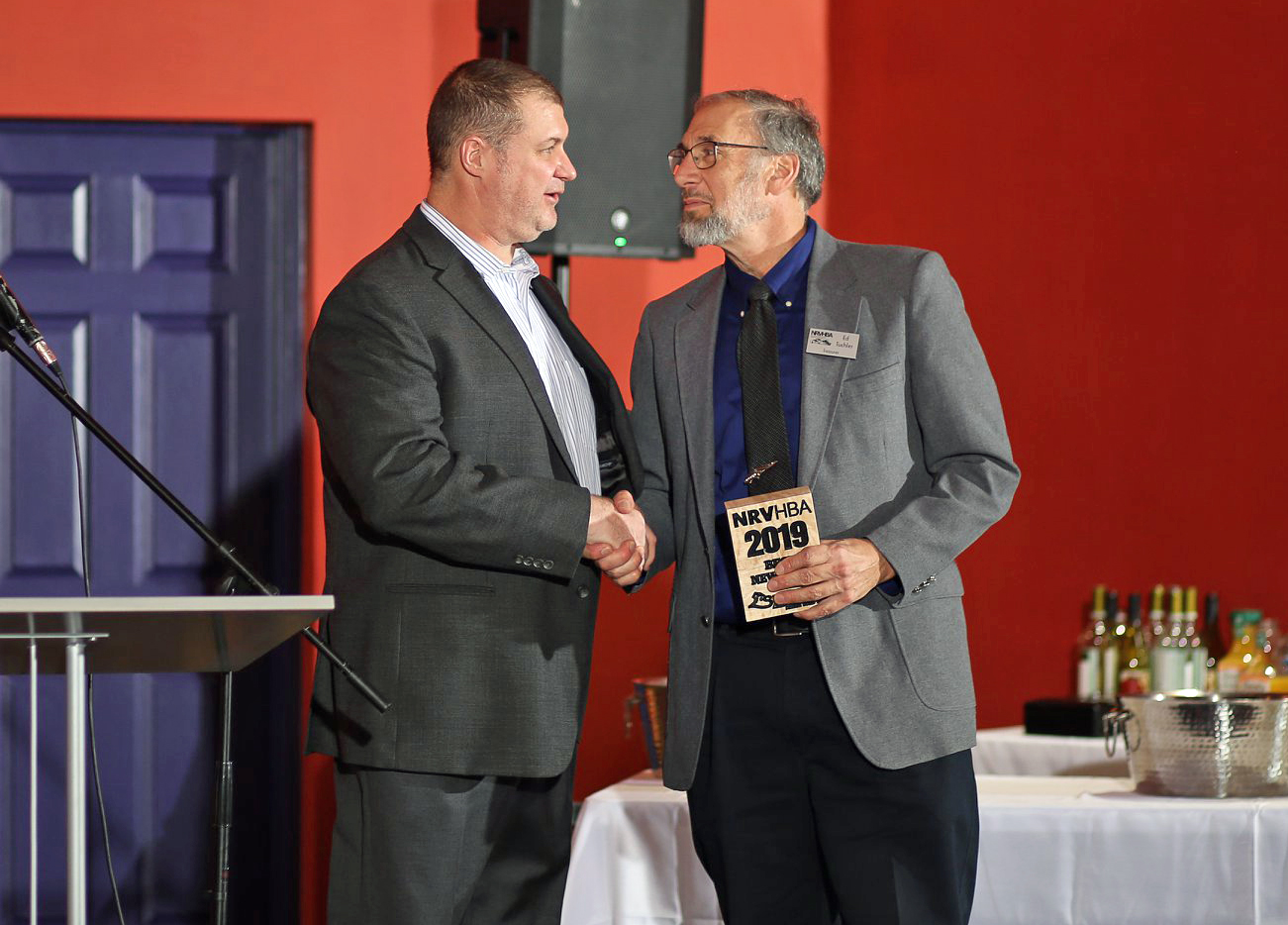 Design-Build team Shelter Alternatives of Blacksburg has been awarded the Best New Home of 2018 by the New River Valley Home Builders Association. Owner Ed Tuchler received the award on behalf of his team at theirannual gala, held January 26th at the Great Road on Main in Christiansburg, Virginia.
Tuchler and his team have been building homes, as well as doing remodeling work, in the New River Valley for over 30 years and this award represents the 12th NRVHBA Design Excellence award it has received. It will sit among other local and regional awards that the company has earned over their long history, but Tuchler noted that these awards are a particular honor to him as they are determined by nomination and selection by colleagues in the local building community.
The recognized home is in Giles County and is representative of the work of Shelter Alternatives with its focus on placement in its natural setting, an emphasis on efficiency and practicality and a foundation of quality craftsmanship. "The homeowner's happiness is very important to us, and we have built a process, that we hope, puts the customer's needs and desires as top priority," says Tuchler. In the case of this home, they hit their mark with the homeowner Jim Volbrecht stating, "our new home is a winner! And we love it".
For a more in-depth look at the company and their work, visit the Shelter Alternatives website at www.shelteralternatives.com. More information on the New River Valley Home Builders Association can be found at www.nrvhba.com.