Specialties
Creative Solutions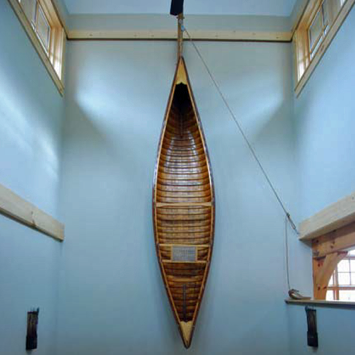 Our award winning design team brings creative vision to your project. Sometimes the best answer is a box, but sometimes it requires thinking outside the box. Our design solutions delve deep into the real requirements of a project, seeking to maximize value and livability, while taking best advantage of your site, or existing spaces.
High Performance/Net Zero (CGP designation)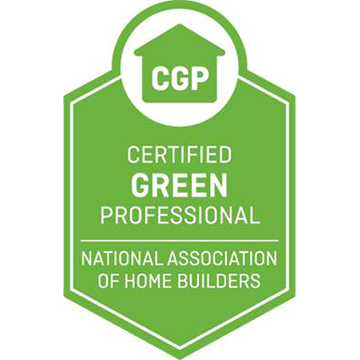 2016 brought us our first net zero home: a home that produces as much energy as it uses. This accomplishment is the result of a partnership with clients who wanted to achieve this goal. It is born from years of testing and studying each project to learn where next to improve. Utilizing the services of an energy engineer we are able to model the decisions we make to see he impact of various proposed upgrades.
All of our new homes are tested and certified through the EarthCraft House program, based on the Home Energy Rating System (HERS) scale that was adopted by the Energy Star program. Within this system a typical code built home scores 100. A score of 85 or less qualifies for Energy Star. Our average home score has been around 50 but took a significant drop in 2016 with an average of 23 over four homes. These homes on average are more than 75% better performing than a new code built home!
Universal Design (CAPS designation)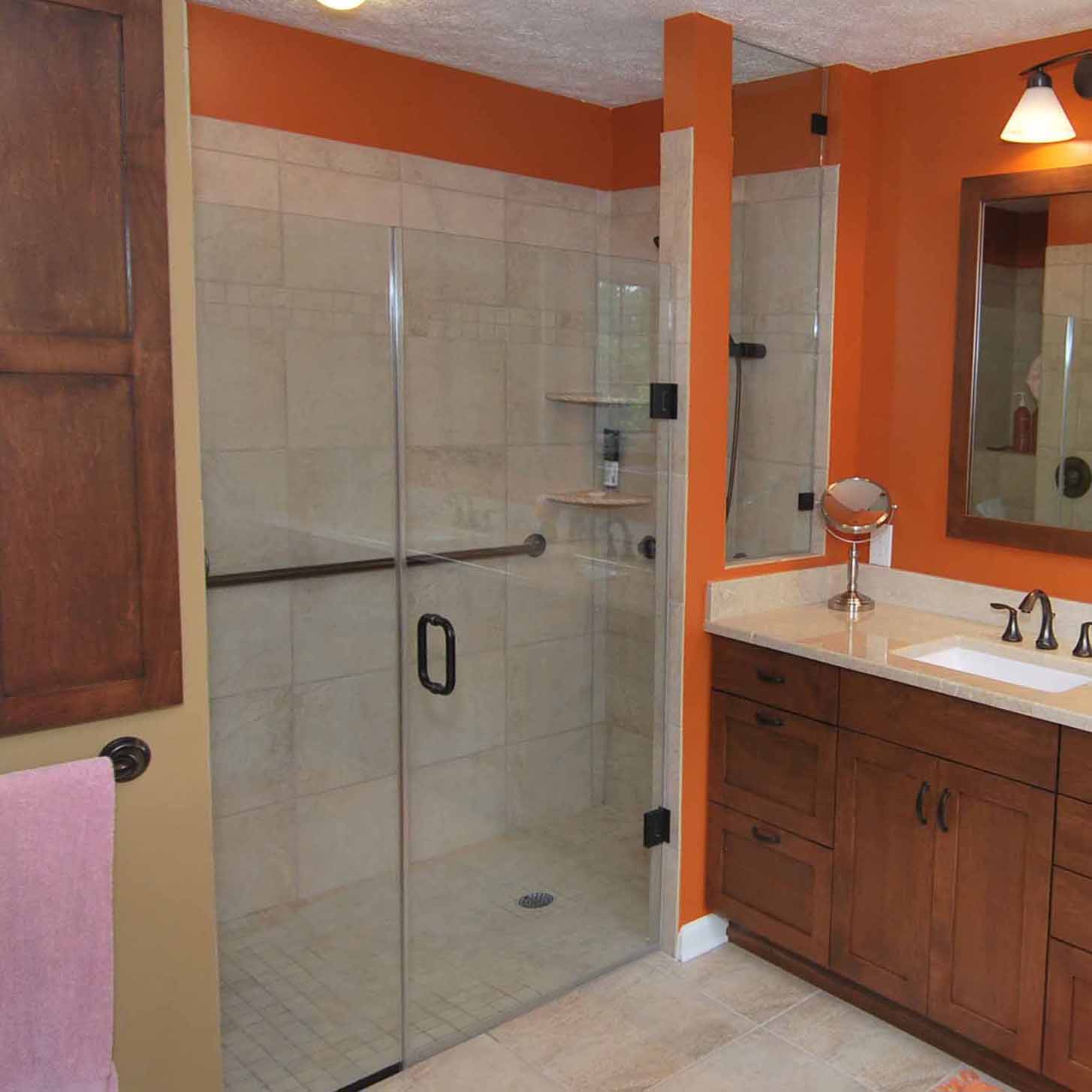 More and more people are concerned about how their home will function into retirement, or through injuries or other impairments. Universal design looks at a home from this perspective allowing adequate hallways and doorways and minimizing steps and other obstacles to entry. Grab bars, adequate lighting and levered handles are all examples of details that can make a home more livable for everyone.
Sustainability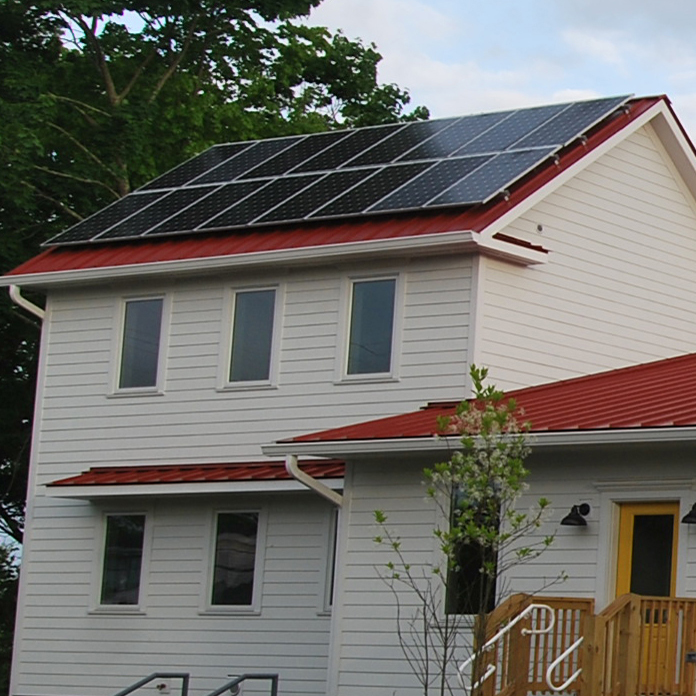 Every time we embark on a project we know that we are having an impact on our community and our planet. Our goal is to work to the 'triple bottom line' of People, Planet and Profit so that we can stay in business doing the work we do, maintain a positive place for our team to work, while minimizing the negative impacts of our projects and maximizing the positive impacts. We seek out materials that can be sourced closer to home and look at the life cycle analysis of a product to understand how it impacts not only our homes, but our community as well.
Local sourcing of materials reduces the impact of transporting materials and supports the local economy. Materials whose creation or disposal are disproportionately negative can be substituted with materials that are renewable and lower impact.
We encourage durable product choices, products that will last longer before needing replacement and will require less maintenance. Material management on a jobsite requires that we separate out any recyclable materials to keep more out of the landfills. Designing with sun orientation in mind also helps to reduce the energy needed to maintain a home. Even the coffee that we drink in our office is fair trade organic beans roasted and blended custom for us by our local coffee shop, because our purchasing decisions matter.
Design/Build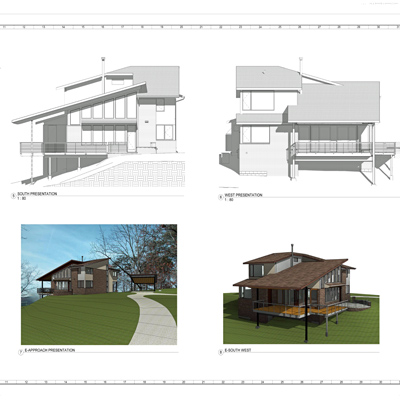 There are various ways to approach a new home or home improvement project. Our experience has shown the value of the design-build process. Our dedicated design staff can keep their creative juices flowing while having the advantage of ready access to our field supervisors and estimator to ensure the buildability and affordability of each decision. Keeping several eyes from differing perspectives on the prize of meeting the clients' goals, this model allows us to better predict the costs of a project from the start, assess the costs along the way and minimize unpleasant surprises to control costs. Once a project proceeds to construction the same internal relationships allow the project supervisor ready access to the support of the designer and estimator.