2020 Top High-Performance EarthCraft Home
September 23, 2020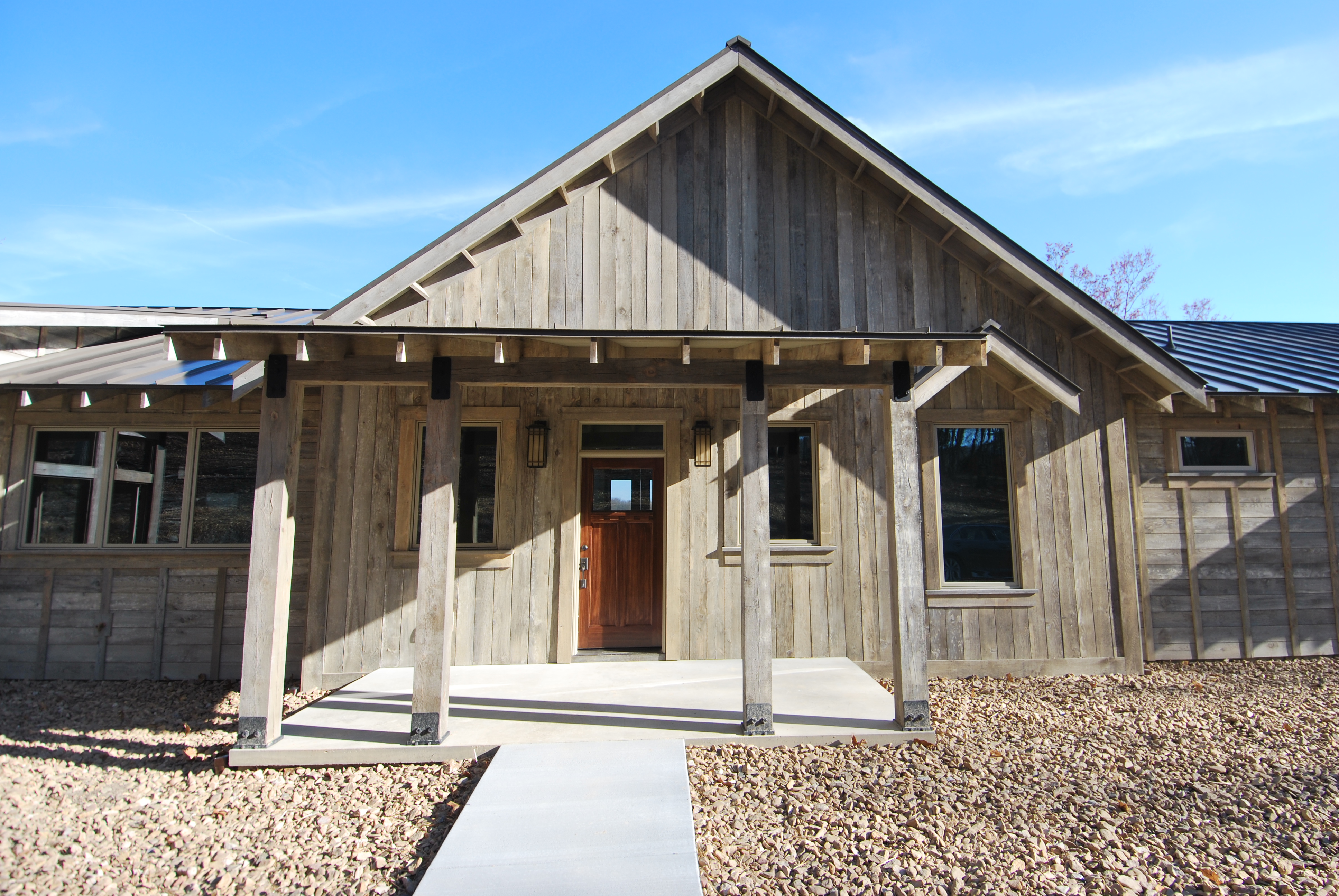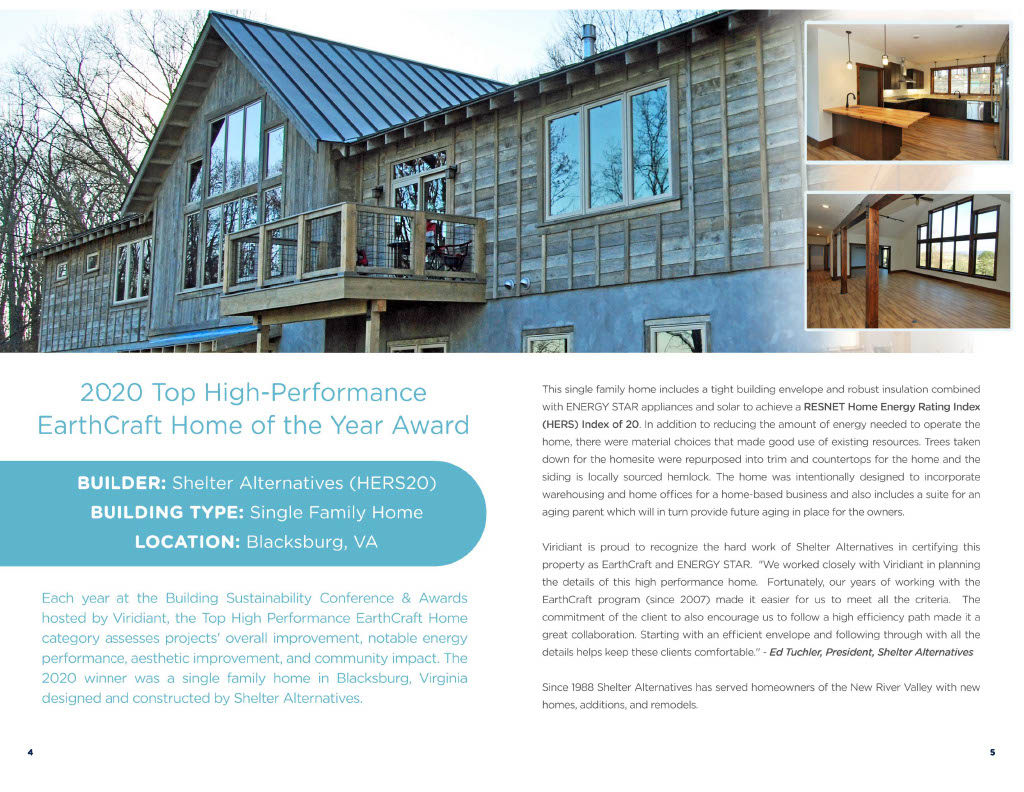 Award Finalists Honored at the 2020 Building Sustainability Conference & Awards
Top High-Performance EarthCraft Home
Awards were presented to recognize the region's leaders in high-performance construction with a focus on projects, programs, and initiatives that represent the future of sustainable building. Nominees and winners were honored in a variety of categories based on work completed in the last three years in the Mid-Atlantic region.
Shelter Alternatives – Single Family Home in Blacksburg
This single family home by Shelter Alternatives in Blacksburg includes a tight building envelope and insulation combined with Energy Star appliances and solar to achieve a HERS 20. In addition to reducing the amount of energy needed to operate the home, there were some material choices that made good use of existing resources. Trees taken down for the homesite were repurposed into trim and countertops for the home. The siding is locally sourced Hemlock. The home was intentionally designed to incorporate warehousing and home offices for a home-based business and also includes a suite for an aging parent which will in turn provide future aging in place for the owners.
See the other finalists here: https://www.viridiant.org/2020/09/03/award-finalists-honored-at-the-2020-building-sustainability-conference-awards/
Read Viridiant's annual report at Annual Report - Viridiant